Inspire students and enhance branding with bold education graphics.
We love supporting the schools, universities, and the education community by providing high-quality graphics solutions for a variety of classrooms. With our new large format printing capabilities, we can print on a wide range of substrates for maximum flexibility. We can print everything from building banners and sports team displays to school signs and classroom décor.
Our team of experts can work with you to find the optimal education graphics solutions for your needs, including:
Banner and Signs
Directional Signage
Educational Boards
Floor Graphics
Large Maps
Dry-Erase Charts & Calendars
School Events
Sports Team Decals and Displays
Wall Art & Murals
Window Decals
Watch this short video to see some of the many education applications.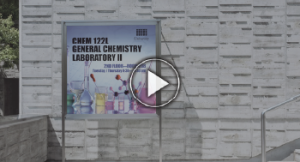 Contact us today to learn more about how we can meet your education printing needs!
Don't see what you're looking for? Give us a call at 413-583-5220.
Get Started on a Project
You can contact us by phone at 413-283-9356 or 413-583-5220, fax at 413-283-4403, email info@robertsprinting.com or send a message through our contact page. Visit us at 1791 Boston Rd, Springfield, MA, and see for yourself who we are and what we can do for your printing needs.